Anniversary of their founding April 12,  2011
Benedictine  Daughters and Monks of Divine Will
 
                                   Mother Gabrielle Marie with Padre Bucci, OFM
Good news in the Most Holy Divine Will!
Fr. Elijah John Joseph of Our Lady of Guadalupe and Mother Gabrielle Marie sent this notice, making it easier for the Third Order Benedictine Oblates, with the following guidelines. This community is little, modeled after the Holy Family of Nazareth.
May the Holy Divine Will Reign in this Order dedicated to the fulfilling the Will of God by means of their contemplative, monastic life of Eucharistic Adoration, charity among the people and reading the writings of the Servant of God Luisa Piccarreta.
View their websites for more information:
For information on becoming a Benedictine Oblate – Third Order Benedictine of the Holy Divine Will go to:
A Brief history of the Benedictine Daughters of the Divine Will: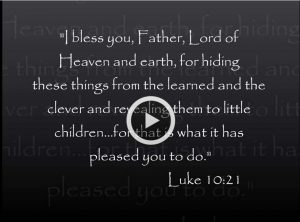 Send donations to:
Benedictine Daughters of Divine Will
P.O. Box 1002
Hanceville, AL 35077
www.benedictinesofdivinewill.org
Latest Newsletter: